Autumn Turmeric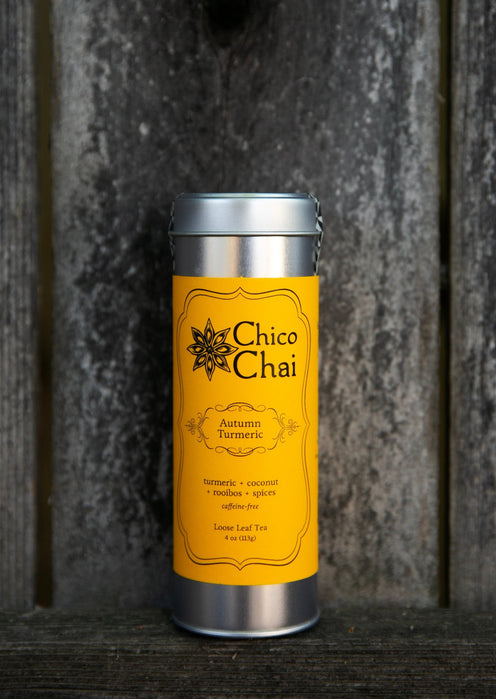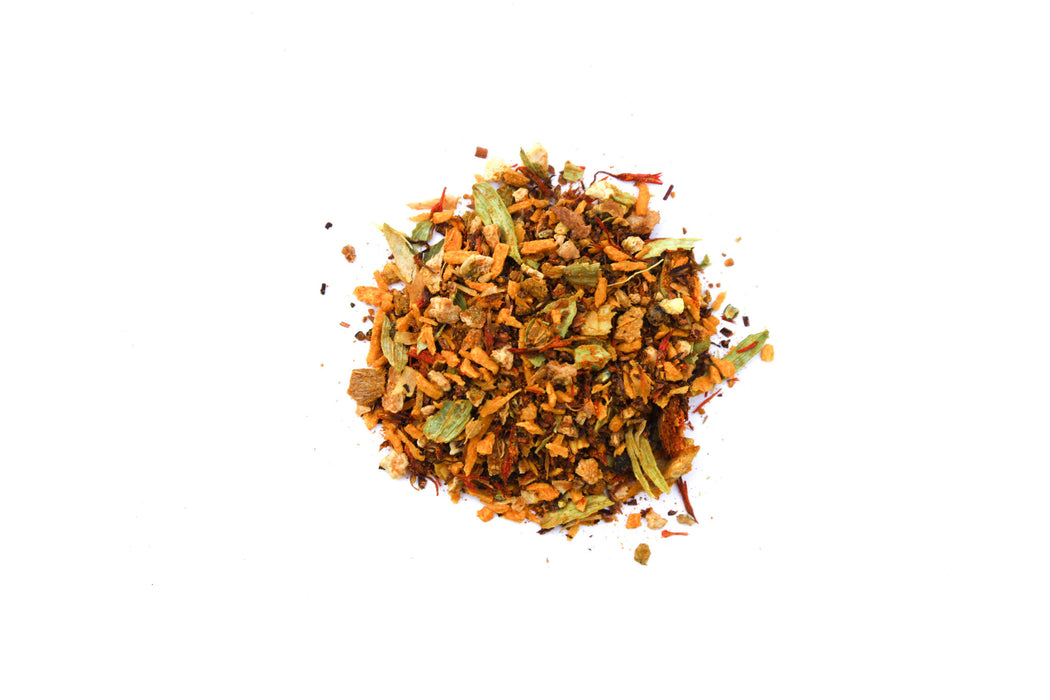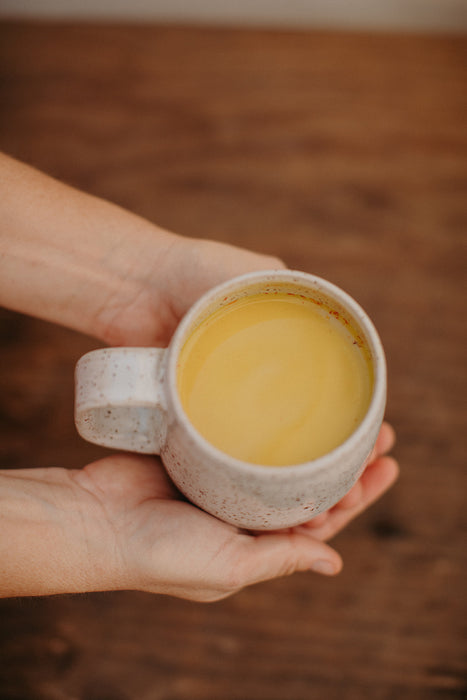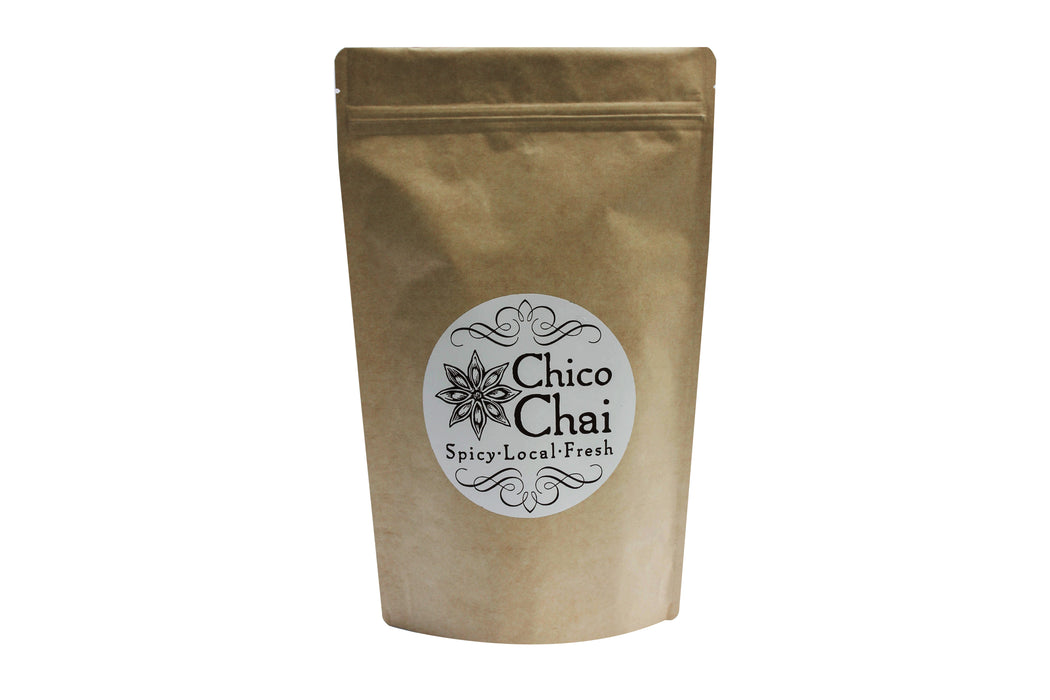 Description:
(formerly known as Golden Turmeric)
Diaspora Co turmeric blended with rooibos, dried coconut, nutmeg, ginger, orange peel and cardamom. A rich, warming tea, blended specifically for the cool autumn weather.
NOTE: This recipe is more mild than our Turmeric Chai, it's meant for steeping instead of boiling.
We blend our chai in small batches, by hand in Chico, California, from organic spices and fair trade tea.
Instructions:
Steep 1 tsp for five minutes in hot water OR steep 1 Tbsp in hot milk/alt milk for a quick "turmeric latte". Add a little local honey if desired 
Servings:
Each 4oz tin makes about 20-60 cups of tea
Ingredients:
Organic dried coconut, organic fair trade rooibos tea, direct-trade turmeric (from Diaspora Co), organic nutmeg, organic cardamom, organic ginger, organic orange peel, organic safflower petals.