Spring Matcha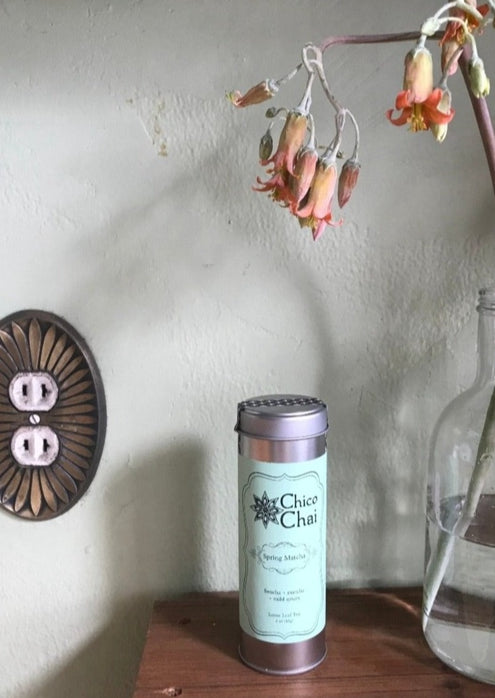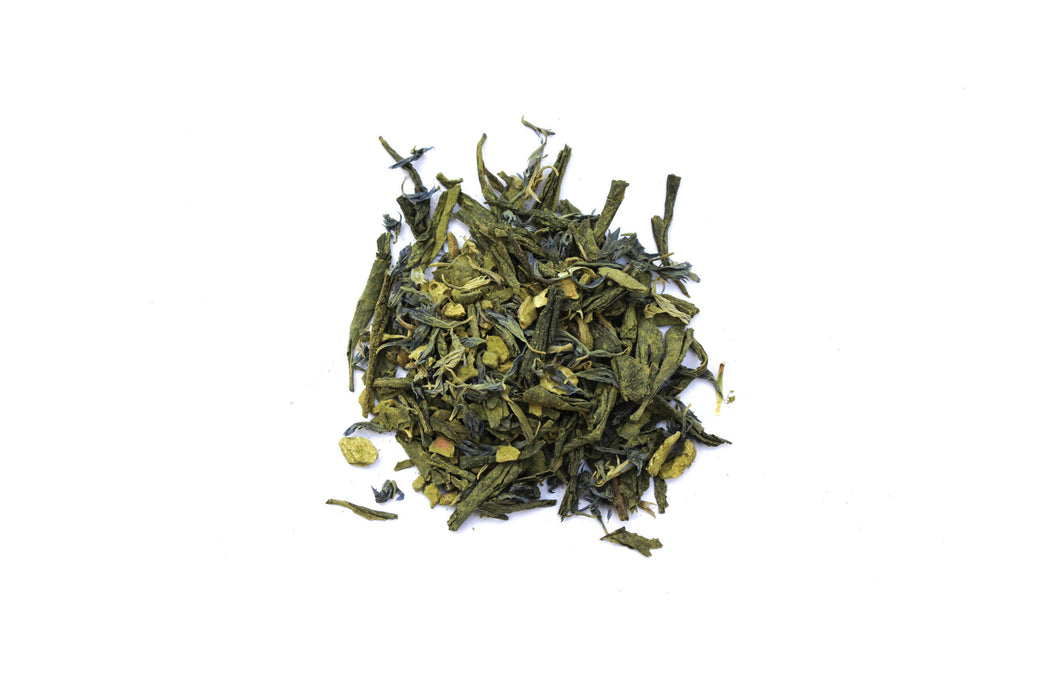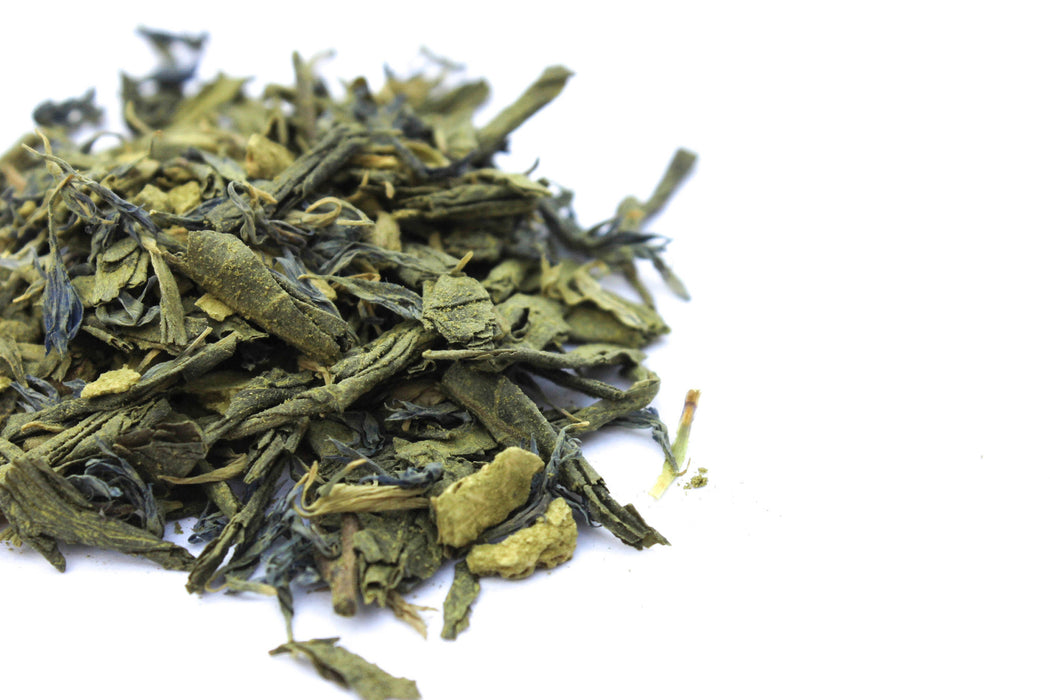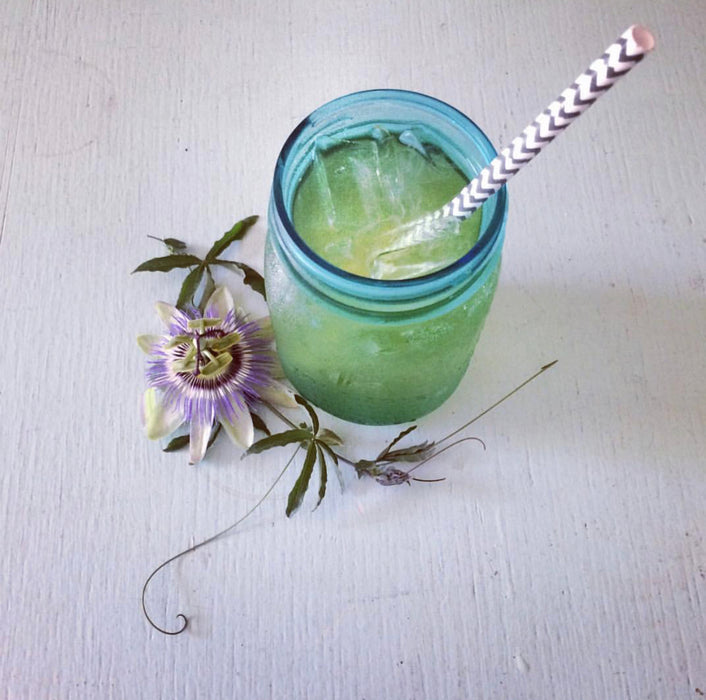 Matcha from Mizuba Tea Co and Sencha green teas, blended with mild bright spices to celebrate springtime! 
Instructions:
Steep 1 tsp chai in 8 oz hot water for 3 minutes, or cold brew 1.5 tsp in 8 oz water in the fridge overnight.
Servings:
Each 3 oz tin makes about 30-60 cups of tea, depending on brew method.
Ingredients:
Organic fair trade sencha (green tea), organic cinnamon, organic orange peel, organic nutmeg, organic matcha (finely ground green tea leaves), organic cardamom, organic star anise, cornflower petals.