May 08, 2020
DIY Chai Concentrate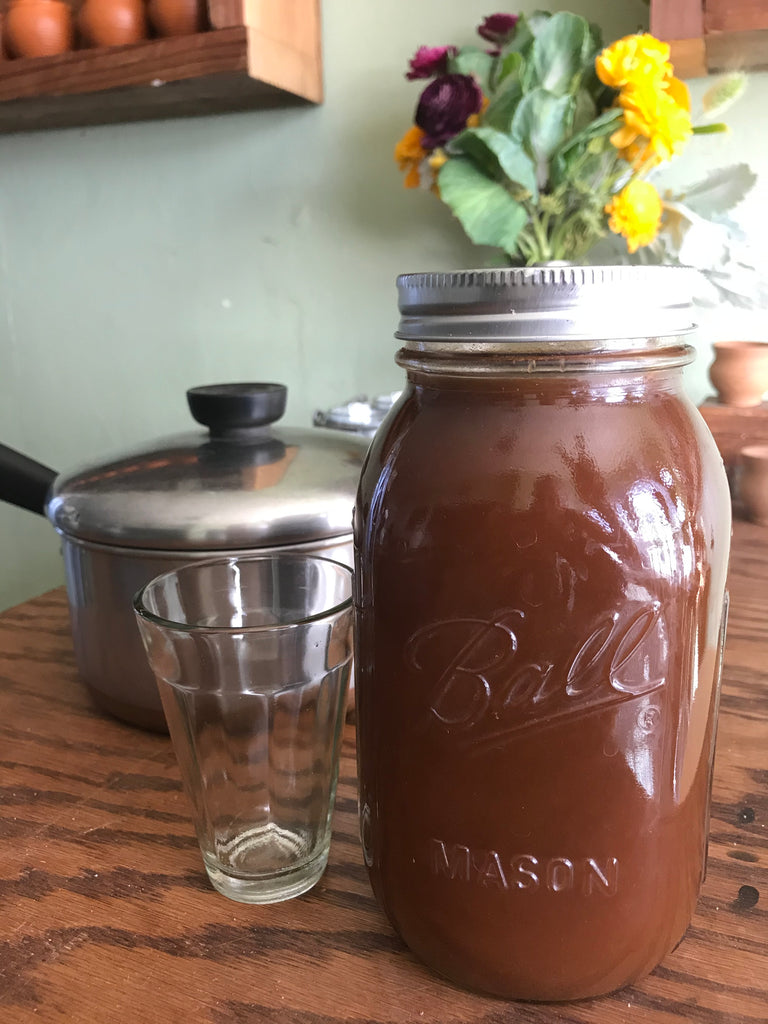 As we're all in quarantine right now, we've had a ton of folks request a chai concentrate recipe from our loose leaf chai. Our favorite way to make chai is to boil it on the stovetop, a cup at a time, with milk & sugar. But a lot of folks who are home with kids, working long hours, etc, don't have time for that, and not everyone has access to our fresh concentrate. So we've adapted our chai concentrate recipe to a home version. Enjoy!
1.25 quarts water
1/3 cup loose leaf Chico Chai (Original, Red, Chocolate or Turmeric) 
1/4 cup sugar
Boil water in a pot on the stove. Add chai and simmer, covered for 30 minutes. Add sugar and stir to dissolve. Pour through a strainer into a heat-safe vessel (a one quart canning jar works great). Chill down vessel of chai by placing in an ice bath or cool water bath if possible. Store in fridge and keep for 1-2 weeks.
Mix your concentrate 1:1 with milk/unmilk and heat or pour over ice as desired.