Chocolate Chai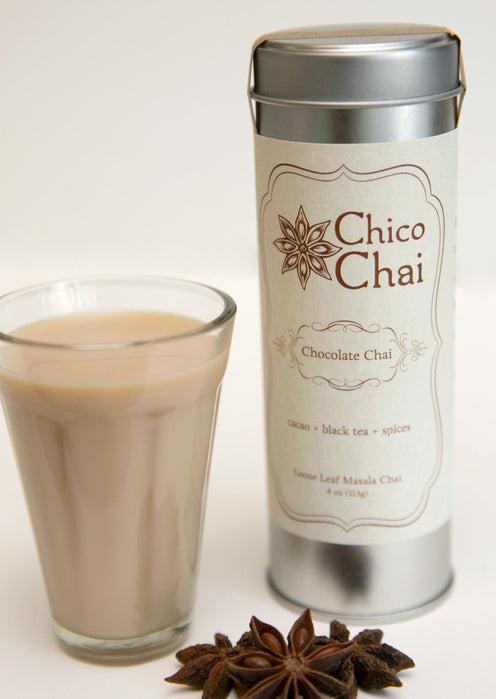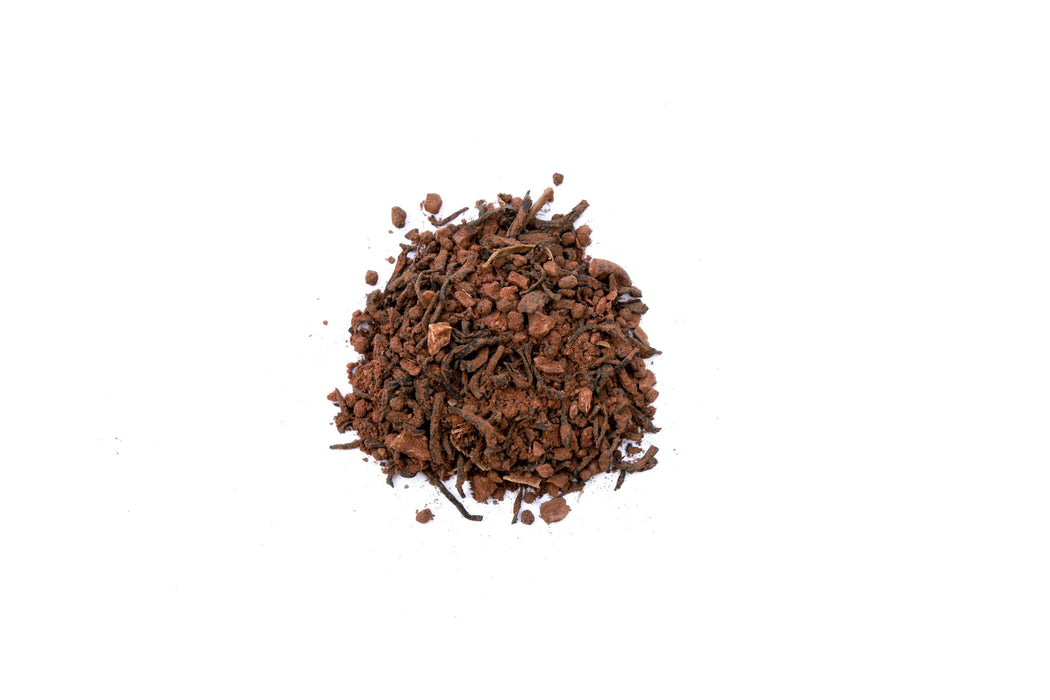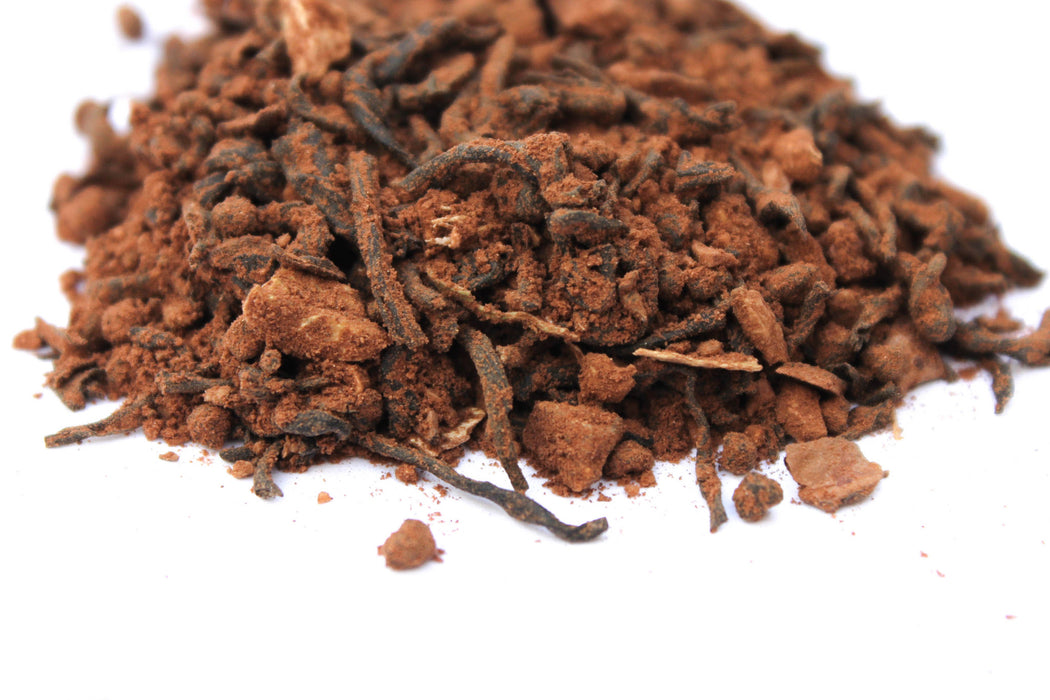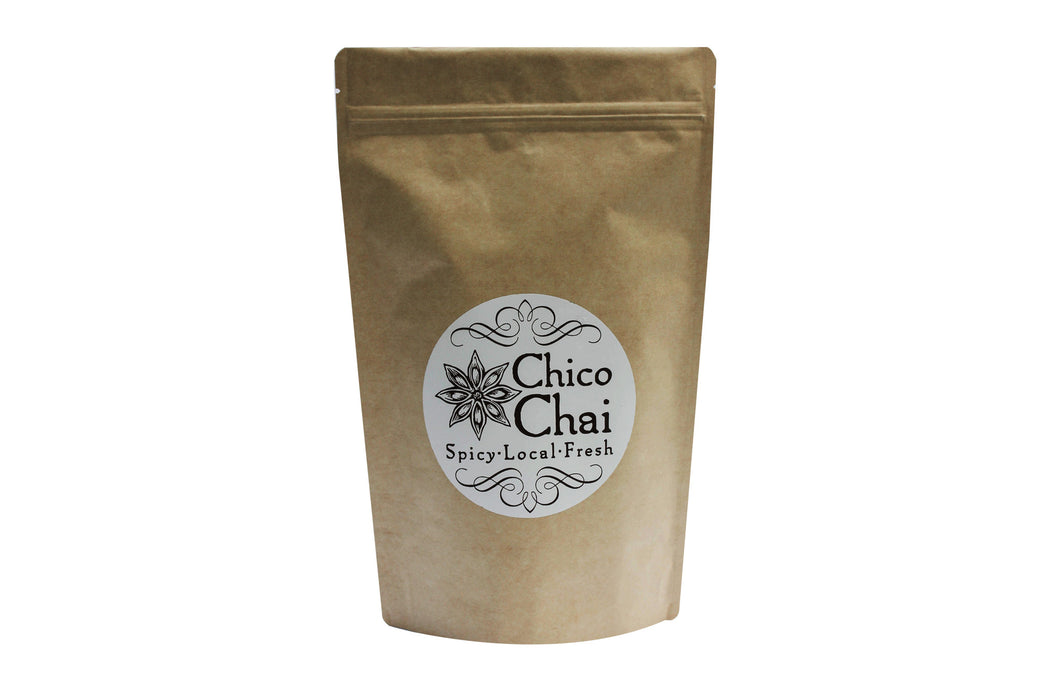 Description:
Cacao from Cru Chocolate (hand-roasted in Sacramento, Ca), Assam black tea and fresh spices, blended together for a rich, spicy masala chai with a malty chocolate flavor.

We blend our chai in small batches, by hand in Chico, California, from organic spices and fair trade tea.
Instructions:
For a nice strong cup of masala chai (sometimes known as a "chai latte" in the US), boil on the stovetop in water, add milk/alt milk and sugar and boil again, then strain into a cup. Customize as desired. (Complete instructions included on package)

Servings:
Each 4oz tin makes about 30 cups of chai
Each 1lb. bag makes about 120 cups of chai
Ingredients:
Direct trade organic Assam tea, fair trade organic raw cacao powder, Cru cacao nibs, Cru cacao shells, organic nutmeg, organic cinnamon, biodynamically-grown cardamom, organic ginger, organic pepper, organic orange peel, organic star anise, organic cloves.