Turmeric Chai (caffeine-free)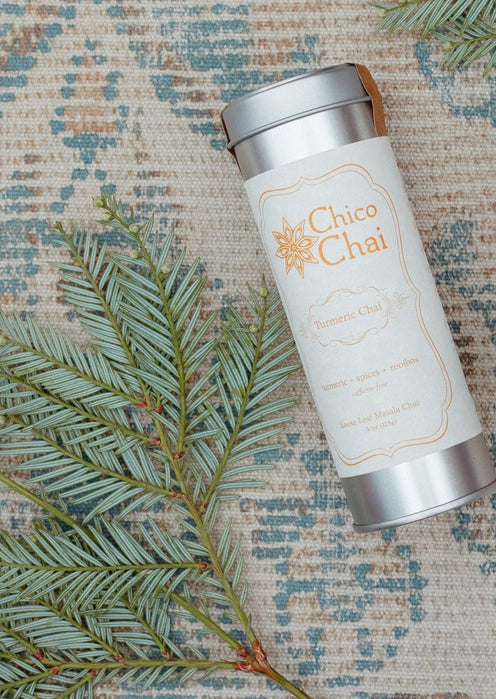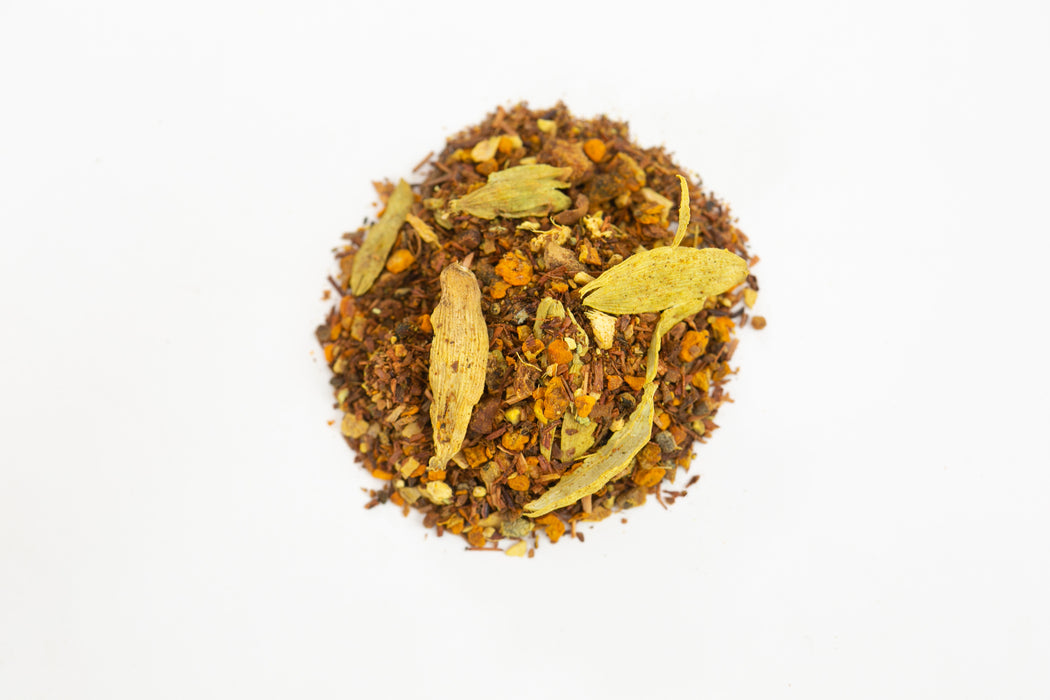 This new recipe is as boldly spicy as our Original Blend, but is also full of fresh-ground turmeric root and is blended with rooibos instead of black tea, so you can enjoy this caffeine-free chai any time of the day. 
NOTE: this recipe is different from both our Golden Turmeric (our fall seasonal blend) and our Turmeric Concentrate.
We blend our chai in small batches, by hand in Chico, California, from organic spices and fair trade tea.
Instructions:
For a nice strong cup of masala chai (sometimes known as a "chai latte" in the US), boil on the stovetop in water, add milk/alt milk and sugar and boil again, then strain into a cup. Customize as desired. (Complete instructions included on package)

Servings:
Each 4oz tin makes about 30 cups of chai
Each 1lb. bag makes about 120 cups of chai
Ingredients:
Organic turmeric root, fair trade organic rooibos, organic nutmeg, organic cinnamon, biodynamically-grown cardamom, organic ginger, organic pepper, organic orange peel, organic star anise, organic cloves.