Saffron Rose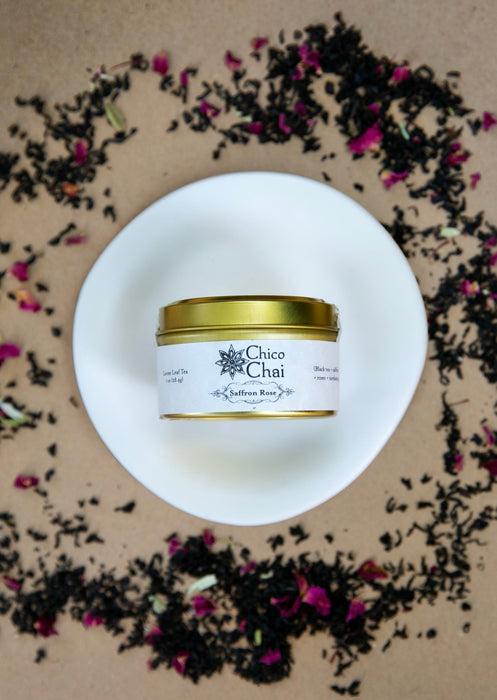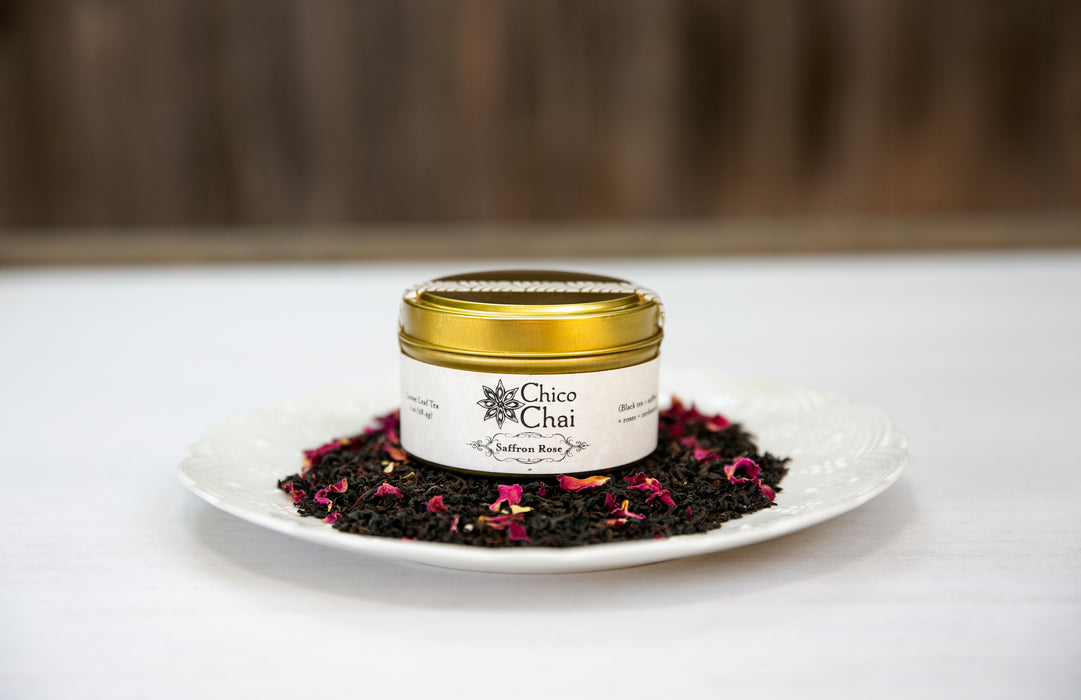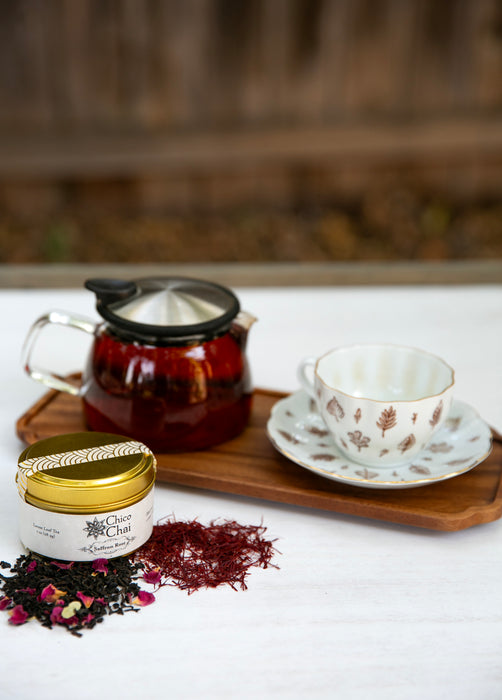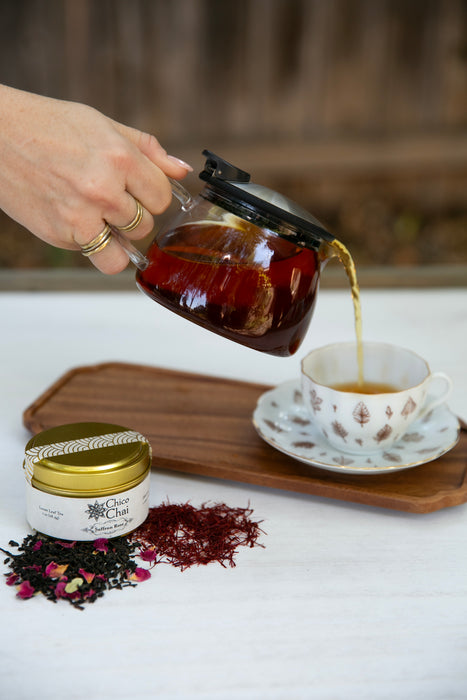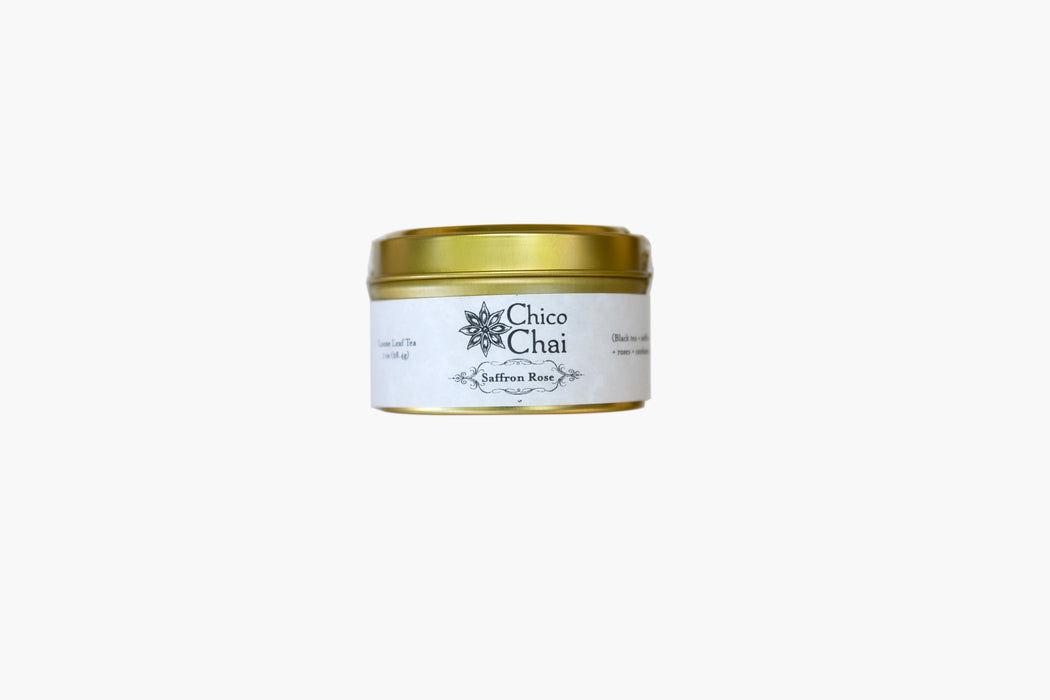 Description:
Diaspora Co. Kashmiri saffron, Assam black tea, and panneer rose petals.
This tea has a sweet, floral, honey-like taste from the saffron, complemented by the delicate and floral notes of rose.
We blend our chai in small batches, by hand in Chico, California, from organic spices and fair trade tea.
Instructions:
Steep 1 tsp of tea in 1 cup of hot water for 3-4 minutes
Add milk/ alt milk and sweetener if desired
Servings:
Each 1oz tin will make about 15 cups of tea
Ingredients:
Organic Assam black tea, Kashmiri saffron (from Diaspora Co.), panneer roses, cardamom.